Posts
---
---
---
Depois do sucesso do post anterior (!), e depois de conversar com  alguns colegas que gostaram do que eu escrevi, me dei conta de que tinha faltado algumas dicas importantes. Então decidi fazer um novo texto complementando aquele. A colega Verônica Ca...
---
Read more
---
---
---
Alguns jovens pesquisadores já me perguntaram como eu pesquiso filosofia, então resolvi fazer esta postagem porque pode ser que ajude mais alguém. Primeiro, quero dizer que eu também sou (ou melhor, ainda sou), de certa forma, um jovem pesquisador. P...
---
Read more
---
---
---
Early in 2019 my good friend Arthur Lopes (who works at Federal University of Paraíba) and I began to sketch a new argument against intellectualism about know-how. A few years prior he had argued that the concept of KNOWLEDGE-THAT (K-T)does not have a ...
---
Read more
---
---
---
A bit more than a year ago, I was presenting my paper on Radically Enactive Rationality at the 2nd Conference for Cognition and Language  in Uberlândia (MG-Brazil). It was the last conference I attended personally before the quarantine. There with me i...
---
Read more
---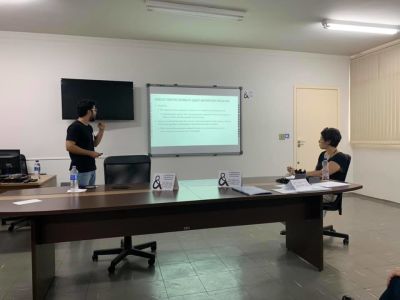 ---
---
---
Exciting news! My dear friend Nara Figueiredo and I are currently finishing our paper on Enactivism and Niche Construction. I think we have a hot take that hasn't been fully explored in the literature. We claim that Enactivism avoids idealism and reali...
---
Read more